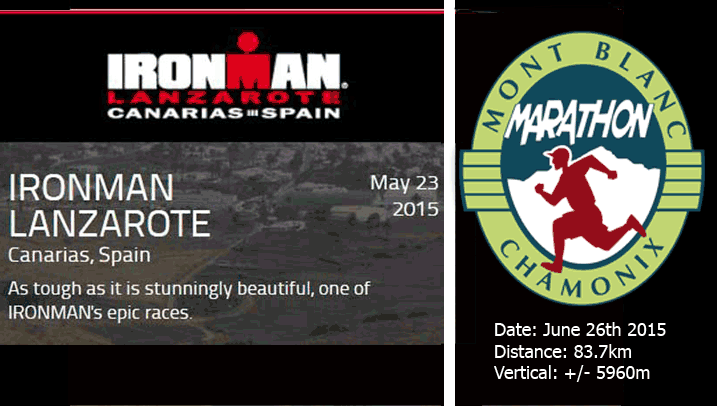 Ironman & Mont Blanc Challenges!
There can be no more fitting way of supporting 353… the Military and more specifically Parachute Regiment charities we support, than putting yourself through extreme challenges of fitness …
So …Good luck to John Skelton as he prepares for the 'Lanzarote Ironman 2015' on May 23rd and Tom Mason as he prepares for the ultimate challenge of the 'Mont Blanc Marathon' on June 26th.
The Ironman consists of a 2.4 mile swim, 112 mile cycle ride followed by a 26.2 mile run. A grand total of 140.6 miles in hot and windy Lanzarote, and no San Miguel! John has supported 353… repeatedly and keeps putting himself through the pain of running, cycling and swimming events and then the combination of those disciplines in these Iron man events .
John's fundraising page can be accessed from the following link:
https://mydonate.bt.com/fundraisers/skelts
Please support the inspirational efforts of Tom Mason as he prepares for the enormous challenge that is 'The Mont Blanc Marathon' – this is not the normal 26 miles but a distance of 83.7km and has the added pain of a vertical rise and fall of 5960m.
Toms training for such an event would be enough for most peoples bucket list – only last week Tom completed the Black Mountains Marathon (which someone had extended to 28 miles) and followed it up with the Iron Bridge half marathon the following day ….. look out for Tom's interviews in the Express and Star shortly as they try and understand what it takes to complete this challenge … good luck Tom
Tom's fundraising page can be accessed from the following link:
https://mydonate.bt.com/fundraisers/tommason1