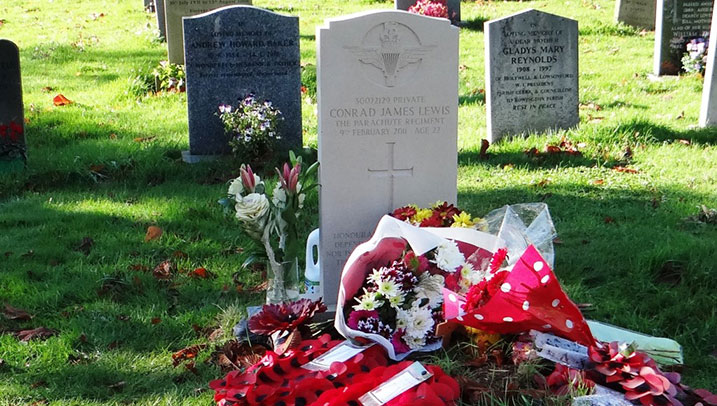 Remembrance Day 2013
The British Legion, friends and family joined other worshipers to honour the service and in some cases sacrifice of all those that have served past and present in our Armed Services. Conrad's father a retired Captain in the RCT was part of the Standard Bearer party alongside ex Royal Green Jacket Officer Toby Lapage-Norris.
The Reverend Philip Hanson, held a dedication service for Conrad's new headstone, while members of the Parachute Regiment, Mike Vallance of the Old Leamingtonians Rugby for Heroes team, and the family laid wreaths at the grave.
Afterwards, Mike Vallance, Gaz Nash and their families presented a cheque for £1625, to the 353 Trust – a magnificent donation from their efforts and that of Old Leamingtonians Rugby club at the recent R4H Masquerade Ball.