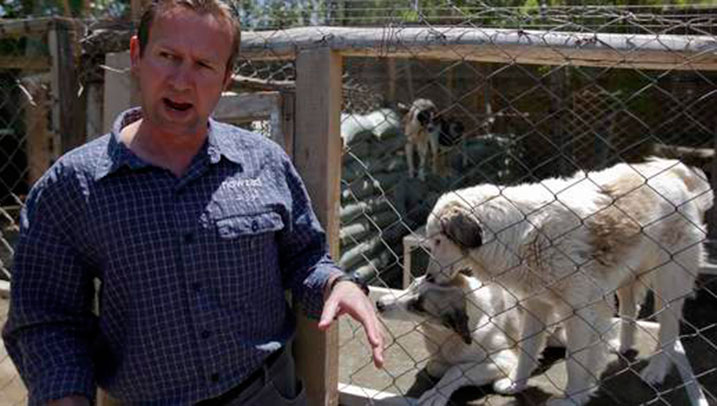 Soldiers Reunited With Their Front Line Pets
Pen Farthing was on patrol in the town of Nowzad in 2006 while serving with the Royal Marine Commandos in Afghanistan when his patrol found themselves breaking up a dog fight.
He said one of the animals attached itself to the soldiers and became their constant companion, providing distraction from the pressures of the front line and helping them to de-stress.
"Dog fighting is sadly a national sport here in Afghanistan," Mr Farthing said. Read more from Sky News.